Ideias para o Amigo Secreto | Secret Santa ideas
Quem já começou a loucura das prendas de Natal?! Todos os anos, há sempre mais um elemento surpresa a acrescentar à lista: o amigo secreto. Para vos ajudar a terem ideias, vamos deixar-vos aqui uma lista de prendas (para ele e para ela) que nunca vos vão falhar 😛
Who has started the craziness of Christmas gifts?! Every year, there is always a new element to add to your lists: your Secret Santa. To help you having ideas for this person, we will leave her a list of gifts (for her and him) that will never fail to you 😛
Agenda
Para o amigo secreto que se esquece dos anos de toda a gente, eventos importantes ou jantares de grupo marcado com muita dificuldade há 2 semana atrás, nada melhor do que oferecer uma agenda! A Fnac tem imensas! Desde temáticas do Harry Potter, Star Wars a mais simples.
For that friend that is always forgetting about birthdays, important events, groups dinners and other events, nothing better than an agenda! Harry Potter, Star Wars and other geeknesses, Fnac has agendas for all tastes 🙂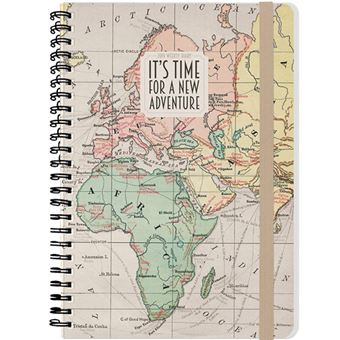 Almofada Quente | Hot Pillow
O teu amigo friorento não tem que se preocupar mais porque podes oferecer-lhe uma Almofadinha Caroços de Cereja. Colocas o saquinho dentro do microondas por 1 a 2 minutos e ele depois vai libertando calor lentamente! Muito bom para aquecer, no relaxamento dos músculos e alívio de dores localizadas. A Ale-Hop tem vários quadrados e outros em forma de peluche.
Your cold friend doesn't have to worry anymore about the cold weather because you can give him a Cherry Puffs Pillow. You heat the bag on the microwaves for 1 to 2 minutes and it will slowly release the heat. Very good to warm, to relax the muscles and to relieve local aches. Ale-Hop has several shapes of this.
Termo |

Thermal Cup
O teu amigo adorador de chá e bebidas quentes vai ficar deliciado em receber um Termo para aproveitar bebida quente o dia inteiro! Há umas muito engraçadas no Bairro Arte e outras mais elegantes no Starbucks.
We all have that friend that loves a good cup of coffee or tea, right?! This is the perfect person for you to get a thermal cup he/she can carry anywhere and keep the drink hot all day long! Bairro Arte sells a lot of different ones and so does Starbucks!
Mapa Raspadinha | Scratch map
Para o teu amigo que aproveita cada cêntimo para viajar, que tal oferecer um Mapa Mundo para raspar?
We have the perfect suggestion for that friend that looooooves to travel! A scratch map!
Kit Fotográfico | Photographic Kit
Para o teu amigo que adora fotografia podes oferecer este Kit de lentes para Smartphones e Tablets com mola da Tigger (7€).
For that creative friend that his always capturing the best moments, you can get him/her this lenses kit for smartphones and tablets! 
Botão Não! | No! Button
Esta prenda é perfeita para quem adora e para quem odeia dizer que não! Trata-se de um botão que diz "Não" de várias formas e, quando utilizado no contexto certo, consegue ser uma prenda bastante divertida!
This gift is perfect for those who love and for those who hate to say "No". This button says No in sevearl different ways and turns out to be a very fun gift when used in the right timming!
Quebra-cabeças de madeira | Wooden puzzle
Para o amigo que adora jogos e quebra-cabeças, porque não oferecer um de madeira? Devo confessar que sempre achei muita graça a estes puzzles e é super engraçado ver toda a gente tentar resolvê-los. O Papagaio sem Penas tem tantos por onde escolher!
For the puzzle loving friend, why not a wooden brain teaser? I've always been a huge fan of these and it's really fun to see everyone trying to solve them. And this store has so many to choose from!
Jenga Classic
Esta prenda é a desculpa ideal para uma jantarada com amigos. Para aquele amigo que já tem todos os jogos de tabuleiro ou que adora desafiar, porque não oferecer um Jenga? Este jogo clássico de madeira é hilariante e promete noitadas longas com os amigos.
This gift is the perfect excuse for a friends get together. For that friend that has every board game and is always competitive, why not give him Jenga? This classic wooden game is hilarious and promises longs nights with friends.
xoxo,
Trio
P.S. Já subscreveste? Insere o teu e-mail e és notificado cada vez que temos novidades! Também estamos no instagram em @triodavidairada e no facebook.
P.S. Have you subscribed? Insert your email and you will be notified every time we have news! You can also follow us on Instagram @triodavidairada and on  facebook.
---
---